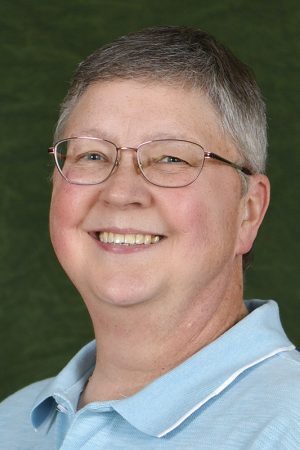 Gwen Gill, M.S.N.E., Nuclear Engineering, P.E., J.D.; Senior Engineer, Intellectual Property, Business Law
Freshman Lecturer and Advisor, Associate Director for WE Engage!
Gwendolyn Gill is the Associate Director of WE Engage!, a program for increasing the number of women studying engineering, engineering technology, and construction management at UNC Charlotte. She also teaches the introductory engineering and engineering technology and construction management courses (ENGR 1201 and ETGR 1201), and LBST 2301, Critical Thinking and Communications. Other classes Gwen has taught at UNC Charlotte include ECON 3125 (Managerial Economics) and LBST 2101 (Western Civilization). She is also a member of the OSDS advising team, advising first-year engineering students and helping them navigate the often-times treacherous transition from high school to engineering college.
Gwen obtained her MA in History at UNC Charlotte (Go Niners!), a JD at University of Cincinnati, an MNE in Nuclear Engineering from North Carolina State University, and her BS in Mechanical Engineering from the University of Oklahoma. She worked at the Savannah River Site as an engineer and senior engineer in fields as varied as updating nuclear reactor technology, performing nuclear accident analyses, and contributing to performance analyses of facilities for encasing liquid radioactive wastes in borosilicate glass. She also worked at a Charlotte law firm as an intellectual property attorney.