WE Engage!
WOMEN IN ENGINEERING, ENGINEERING TECHNOLOGY, AND CONSTRUCTION MANAGEMENT
WE Engage!
seeks to promote the development of women in engineering, engineering technology, and construction management through programs that enhance the recruitment, retention and graduation of women in the William States Lee College of Engineering at UNC Charlotte. The WE Engage! program focuses on the academic success, professional development, and career growth of all women studying engineering, engineering technology and construction management.
---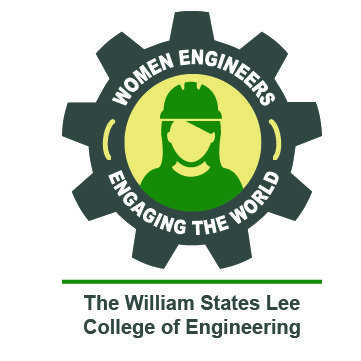 Objectives
Increase awareness of engineering, engineering technology, construction management, and fire safety as exciting and rewarding career paths for women.
Provide support to student organizations that support the WE Engage! Mission, including the
Provide a forum for career and personal development opportunities.
Inspire undergraduate women in the W.S. Lee College of Engineering to pursue graduate degrees in engineering and engineering technology.
Foster peer and professional networking through social and informative events.
Encourage collaboration between WE Engage!, Engage ME!, UNC Charlotte, industry, alumni and the surrounding communities.
Increase the number of women who apply to, enroll, and graduate from the W.S. Lee College of Engineering.
Check out the WE Engage! news!