Steps to Join the FLC
Apply to the Engineering Freshman Learning Community (FLC) between November and June 1st. Engineering students are not automatically housed in the Engineering FLC. If you have been accepted to UNC Charlotte's W.S. Lee College of Engineering as a freshman, you are eligible to live in the Engineering FLC. Beds are on a first-come, first-served basis so apply early!
How to Apply
Housing Application: Complete a Housing Application and submit your $200 housing deposit.
Learning Community Application: The Learning Community application must be completed in addition to the Housing application. Apply to the Engineering FLC by using the LC Application. Applications are accepted November through June 1st.
Accept the Offer: It typically takes a week to review the applications and respond with an offer. To hold your room, when offered a space in the Engineering FLC program, you need to go back into the LC application and accept the offer.
Roommate Requests: If you would like to make a roommate request, each roommate must submit a form requesting each other. Roommate request forms must be submitted by June 1. If no roommate request form is submitted, or if each student involved fails to submit a form, roommates will be assigned by Housing. Roommate Request forms must be emailed to coe-flc@charlotte.edu.
To request additional information about the Engineering FLC or to send questions please contact us at coe-flc@charlotte.edu.
Key Dates
Roommate requests close on June 1
LC Applications close June 1
Trying to Find a Roommate?
You could let fate take over. Rooms are filled on a first-come, first-served basis.
or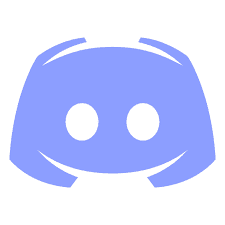 You could try to connect with other Engineering Freshman Learning Community residents through social media and get to know them. In the offer letter from the Engineering FLC, there is a Discord invitation. Join the group and chat with others who will be living in the community. You may find someone you want to room with.
If you do, both residents need to complete the Roommate Request forms and send the form to the email address coe-flc@charlotte.edu. Roommate requests must be received by June 1. The Roommate Request form is found under the Forms menu.