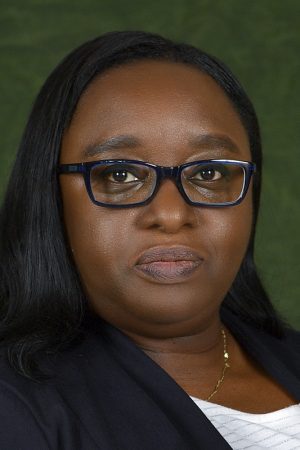 Rachael Ohu, Ph.D., MSc. Structural Engineering, Structural Strengthening and Rehabilitation
Associate Director for Freshman Advising, Director of WE Engage!
Dr. Rachael Ohu is the Director of WE Engage! (Women Engineers Engaging the World) program and the Associate Director of Freshman Advising in the Office of Student Development and Success in the William States Lee College of Engineering. She also teaches the Engineering Pathways course (ENGR 1100) for first-year engineering students. Based on her personal experience of the challenges involved as a young female engineer, she is passionate about supporting female engineering students as they navigate both their academic and professional career. Prior to joining UNC Charlotte, she was a part-time instructor who taught the first-year Introduction to General Engineering and Physics courses at Montana State University, Billings. In addition, she was an Advising and Career Specialist working with and guiding pre-engineering students as they explored the engineering profession.
She obtained her M.Sc and Ph.D. degrees in Structural Engineering from Universiti Putra Malaysia in 2008 and 2013, respectively. Her research interests and specialization is in structural strengthening and rehabilitation of reinforced concrete structures. As a graduate student, Dr. Ohu worked as a research assistant in the structural engineering unit of the Faculty of Engineering at Universiti Putra Malaysia. Dr. Ohu has industry experience as a site structural engineering consultant in a Structural Engineering Consultancy firm in Abuja, Nigeria, specialising in multi-story structures. Her Bachelors of Science degree is in Civil and Water Resources Engineering.
She is dedicated to the holistic development of first-year engineering students and in assisting them as they explore different engineering career paths based on their academic strengths, weaknesses, interests and future goals.